About Party.io 2
Party.io 2 is a multiplayer party game where players can choose from various fun characters and engage in a playful competition. The objective of the game is to touch other players and throw them out of the arena. The goal is to be the last person standing in the arena to win the game.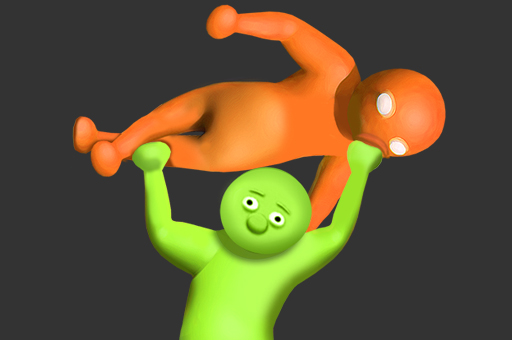 How to play Party.io 2
Here's a general overview of the game and how to play:
Controls Guide:
The controls for "Party.io 2" are typically simple and easy to grasp, creating an accessible and enjoyable gaming experience. The controls often include:
Character Movement: Control your character's movement using the arrow keys (PC) or on-screen touch controls (mobile). You can move your character in any direction within the game arena.

Touch and Throw: Approach other players by moving your character close to them. When in proximity, your character will automatically touch and attempt to throw the other player out of the arena.
How to Play: Here's a general guide on how to play "Party.io 2":
Character Selection: Start the game by selecting one of the fun characters available. Each character may have its unique appearance or traits.

Game Objective: The main objective of "Party.io 2" is to be the last person remaining in the arena. You achieve this by eliminating other players from the game.

Elimination: Approach other players in the game arena and make contact with them. Your character will touch and attempt to throw the other player out of the arena.

Kill Count: Keep an eye on the kill count, which is typically displayed on the left side of the screen. It tracks the number of players you have successfully eliminated.

Survival: Your goal is to survive as long as possible and eliminate other players to increase your chances of winning.

Arena Dynamics: The game may feature various arena dynamics, such as obstacles, hazards, or changes in the arena's layout. Adapt to these dynamics to stay in the game.

Competitive Fun: "Party.io 2" is designed for fun and competitiveness. Enjoy the playful nature of the game as you engage in multiplayer battles.

Victory: To win the game, be the last player standing in the arena. Your victory is determined by your ability to eliminate other players and stay alive.

High Score and Achievements: Some party games offer scoring systems and achievements for specific accomplishments. Check if there are achievements to unlock in "Party.io 2."
The game provides a lighthearted and enjoyable multiplayer experience where players can compete with each other in a playful manner. "Party.io 2" is all about having fun, throwing other players out of the arena, and striving to be the ultimate survivor. Specific gameplay mechanics and features may vary, so consult in-game instructions or guides for more precise information.